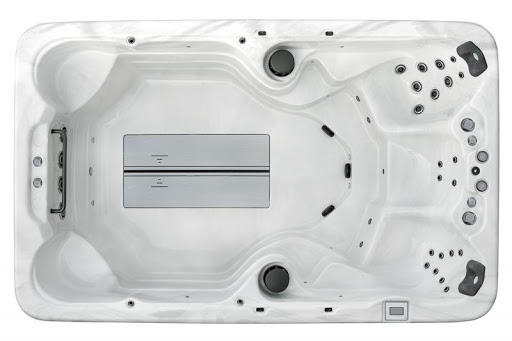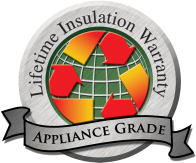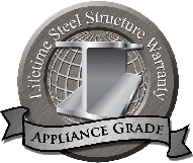 5 people
£21,995.00
317 x 228 x 127 cm
Compact but brilliant, and full of features. The XF2 12ft American made swim spa boasts 5 seats and a spacious workout area. Touchscreen controls make it really easy to use, and the built in mount for a swim spa tether will keep you in place against the powerful current.
Thanks to the 5 seats this is a great place for a party; put your favourite playlist on and workout, socialise, or just take some time out to relax and enjoy the hydrotherapy. LED lighting helps to show off your luxury swim spa and set the mood. You also have an external LED status light: your swim spa will even tell you when it needs some attention!
This 12ft swim spa is the best of both worlds. At one end you have 3 spacious hot tub seats packed full of hydrotherapy jets. The other end has two cool down seats, plus the all-important high power  swim jets. These 4 turbo jets create a powerful current which is adjustable to suit your needs. You can use a swim tether to hold yourself in place whilst you push against the current for a low-impact but good cardio workout. If you're lucky enough to be tall or looking for a larger swimming area, we can recommend the 14ft XL4 swim spa.
Visit our showroom in Kent to explore the outstanding quality of our luxury 12ft swim spas for yourself. With steel frame construction, maintenance free cabinets, our patented (and extremely effective) Northern Exposure insulation system, you can be assured of the highest quality with a Vita Spa. Full excellent service and back up, as always, from Oasis Swimming Pools and Hot Tubs Kent.
Full Hot Tub Specifications
5 Seats
317 x 228 x 127cm or 146 x 90 x 50"
4,266 Ltrs, 938 UK Gals
998 kg (Empty)5,261 kg (Full)
32 amp
29 Jets
Bluetooth
3 Kw Heater with Titanium Element
Vita Tunes Music with Subwoofer
25 Halo Pro-Loc Jets
4 Turbo Swim Jets
6 Backlit Fountains
Multi-Cartridge Filtration
Two 3HP Dual Speed Pumps
Multiple Illumination Zones
Excel-X (Simulated Wood)
Northern Exposure Insulation
Steel Frame Construction
MAAX Shield Base
Touch Screen Control
Global App Control
Swim Tether Mount