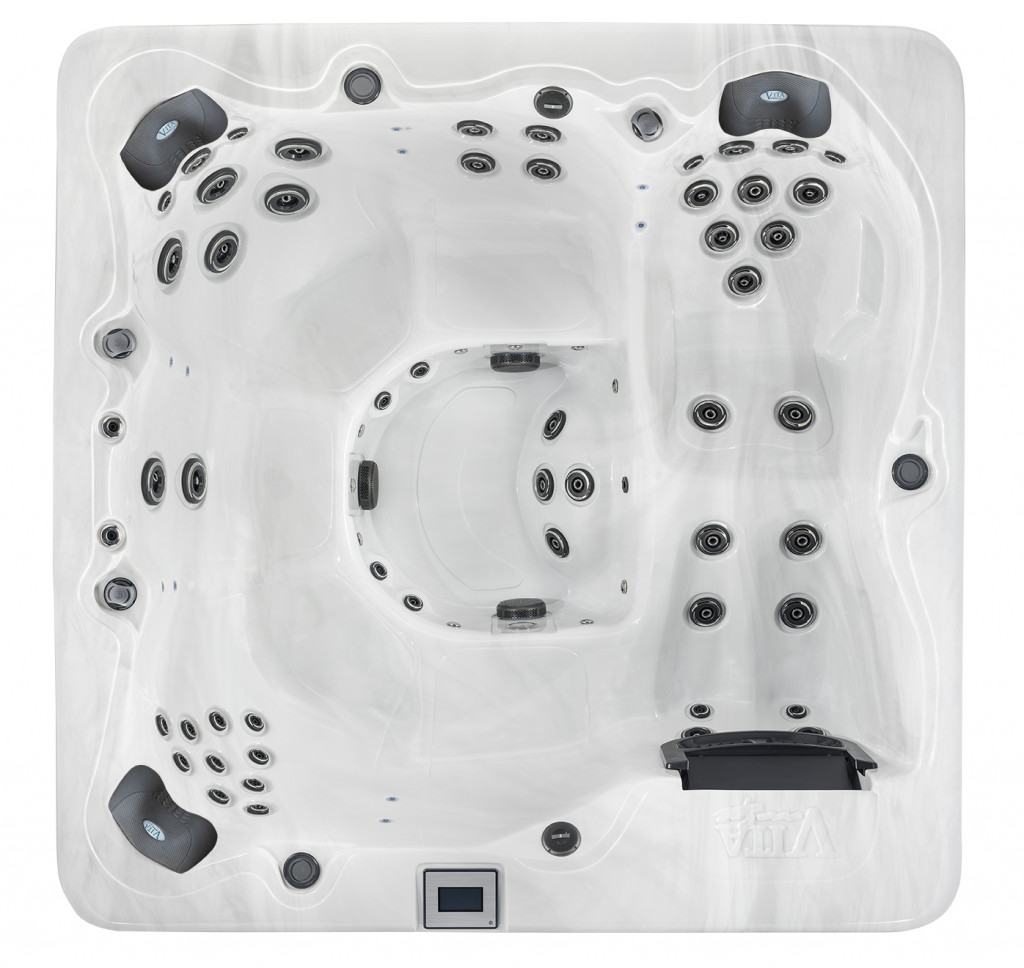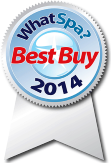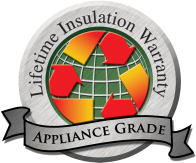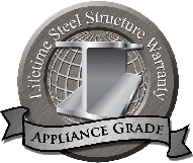 6 people
£8,995.00
213 x 213 x 96.5 cm
The multi-award winning Prestige hot tub is one of the most popular 6 seater hot tubs in the entire Vita Spa collection and it's not difficult to see why. Similar to the Monarque hot tub in size and spec, the Prestige also features a 20 jet lounger seat for top to toe massage. The Prestige's 52 stainless steel water jets powered by 2 x powerful pumps, and 10 champagne air jets powered by an air blower, are laid out to ensure each of the deep seats offers a different therapeutic massage. We've included a superb music system with built in speakers and subwoofer in the base as standard, as well as touch screen controls, colour change chromotherapy lighting, LED coasters and an LED backed waterfall which looks fantastic at night!
A superb spa unrivalled in its price bracket – no wonder it's a multiple award winner! Try it out for yourself at our Kent hot tub showroom.
Key Features
Air Venturi
Copper lined Northern Exposure Insulation
Waterfall
Perma Shield Pan Base
Duramaax Cabinet
Steel Frame
62 Stainless Steel Jets
LED Lighting
3 Pumps
Music System with Touchscreen Controls
Subwoofer
Ozone
Scroll down for full spec!
Full Hot Tub Specifications
Size (LxWxH): 213 x 213 x 96.5cm
Weight (empty/full): 393kg /1,749kg
Litres: 1,355
Pump 1 – 4.8Hp, 240V, 2Speed
Pump 2 – 4.8hp, 240V, 1Speed
Pump 3 – 1 HP Air Blower
Voltage/Amps: 230V / 32amp
Jets total: 62
LED Backed Fountains
Stainless Steel Jets
Champagne Air Blower
Durable Head Rests
Multi Coloured LED Lighting
LED Coasters
Excel-X™ Maintenance Free Cabinet
Freeze Protection
Copper lined Northern Exposure Insulation
Steel Frame Construction
Perma-Shield™ Bottom Pan Base
Premier Styled Cover
Easy Touchscreen Controls
Music & Subwoofer
Ozone Sanitisation