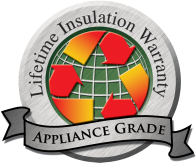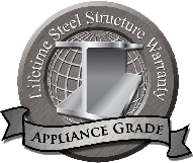 7 people
£14,995.00
234 x 234 x 96.5 cm
With seating for up to 7 people, the Rendezvous is a great place to relax with your friends and family. Powered by three jet pumps and an air pump, the Rendezvous from Vita Spa features a whopping 71 water jets and 20 air jets as well as LED backed water features – simply superb at night!
This spa boasts outstanding hydrotherapy, just sink into your favourite seat and let the adjustable jets massage away your aches and pains. Continue the hydrotherapy circuit with one of the deep corner seats, the vertical back massage is particularly popular after a long day at work, or why not try out the cuddle seat – a bench seat for two featuring dozens of 'acupressure' jets.
Of course we have included features such as a top rated water management system, LED chromotherapy lighting, WiFi and an MP3 music system with built in speakers and a subwoofer in the base as standard. The new CleanZone Dual Ozone/UV Sanitisation system is the same system used to sanitise drinking water, so you can be assured your spa water is in the best health possible.
New feature for 2018 – external status light! This emits a soft glow to tell you how your hot tub is functioning, so without leaving the warmth of your home you can see that your hot tub is ready and raring to go.
Visit our Kent hot tub showroom and see why this spa is exceptional in every way.
Key Features
Air Venturi
Copper lined Northern Exposure Insulation
Trevi Fountains with LED Backlighting
MP3 Stereo System with Bluetooth
Subwoofer
Topside Music Controls
Duramaax Cabinet
Steel Frame
91 Stainless Steel Jets
Aqua Glow Lighting
4 Pumps
Touchscreen Controls
UV Sanitation System
CleanZone Dual Ozone/UV Sanitisation
Full Hot Tub Specifications
Size (LxWxH): 234cm x 234cm x 96.5cm
Weight (empty/full): 529kg /2,195kg
Litres: 1,665
Pumps: 4
Pump 1 – 4.8Hp, 240V, 2Speed
Pump 2 – 4.8hp, 240V 1Speed
Pump 3 – 4.8hp, 240V 1Speed
Air Blower 1.5Hp, 240v, 1Speed
Voltage/Amps: 230V / 32 amp
Jets total: 91
Water Features with LED Backlighting
Stainless Steel Jets
AquaGlo™ Colour Change LEDs
Excel-X™ (Simulated Wood) Durable Cabinet
24-Hour Filtration
Freeze Protection
Copper lined Northern Exposure Insulation
Perma-Shield™ Bottom Pan
Premier Styled Cover
CleanZone Dual Ozone/UV Sanitisation
Deluxe Feature Touchscreen Topside Controls
MP3 Music with Bluetooth
Subwoofer
Wifi with App Control