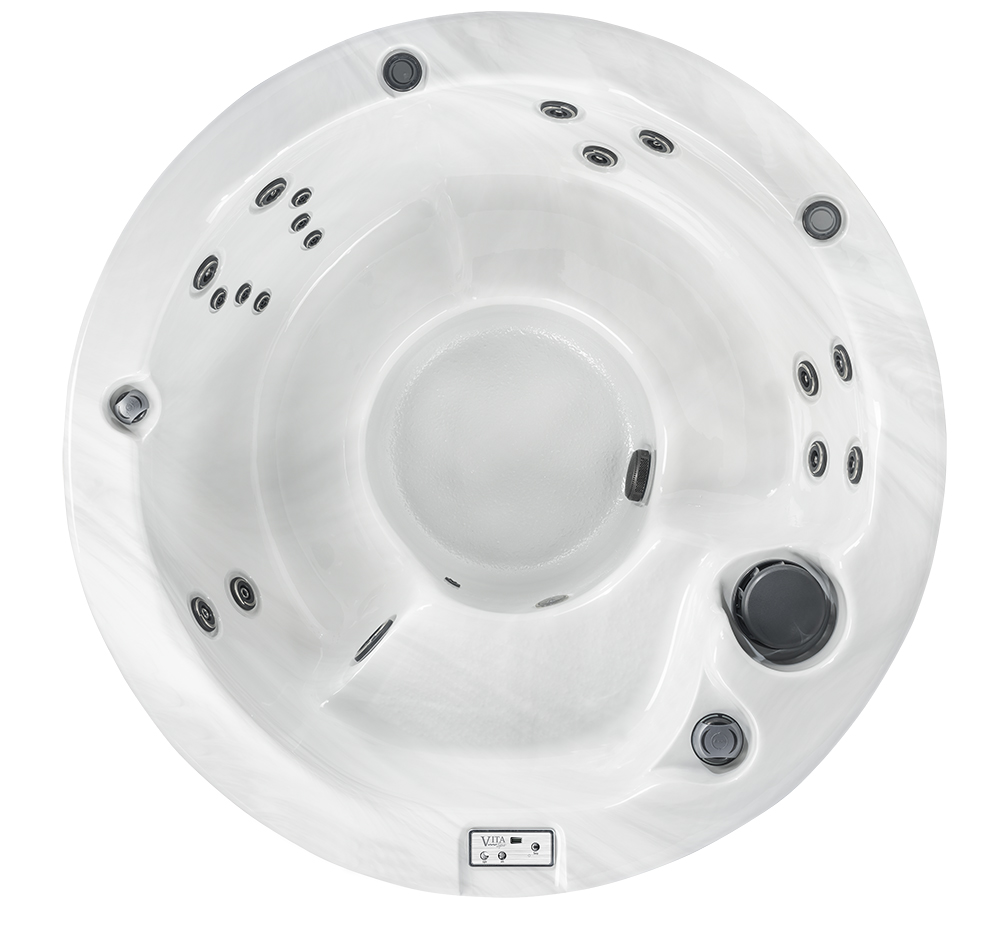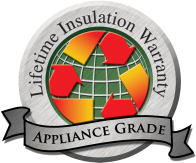 4 people
£5,295.00
205 Dia x 89 cm
The Lune Hot Tub from Vita Spa
The Lune hot tub is a very sociable round hot tub with 18 Halo Pro-Loc™ Stainless Steel Jets jets powered by a high flow 2 speed pump, at just under 2m in diameter it's spacious without being too imposing.
You can customise your massage in each of the Lune's 4 seats by turning each individual jet up and down to vary the water pressure, or turn on the Venturi air valve to really ramp up the power of the hydrotherapy jets.
The hot tub water is turned over multiple times a day through the Dual Cartridge filtration system, meaning that your water is very clean and clear. The filtration program will automatically run twice a day – so there are no buttons to press to get the hot tub clean, you don't have to lift a finger!  What's more thanks to the low suction points in the bottom of the Lune, when you have all the jets running your spa water doesn't have to be pulled through the filter first, allowing for a more powerful massage with no obstructions.
This circular 4 seater Lune hot tub from Vita Spa has very low running costs thanks to our unique insulation system featuring our famous BluMaax insulation material, and a patented copper reflective barrier all around the hot tub – including the cover, to really lock in the heat. So you can spend less time worrying and more time relaxing!
With all this as well as a host of other features including a safety entry step, latest technology M7 heating, LED waterfall, 4 bright underwater LED lights along with easy to read programmable topside controls, this circular hot tub has a lot to offer for under £5.5k – no wonder it's so popular with families!
Visit our Kent showroom and see the fantastic build quality of our Vita Spa hot tubs for yourself.
Key Features
Air Venturi
Copper Lined Vital Energy Insulation System
Perma Shield Base
Acrylic Shell
Duramaax Cabinet
18 Halo Pro-Loc™ Stainless Steel Jets
LED Lighting
1 x 2 Speed Pump
Full Hot Tub Specifications
Size (Dia x H): 205 x 91cm
Weight (empty/full): 260kg /1,158kg
Litres: 908
Pumps: 1 x 2 Speed
Voltage/Amps: 230V / 13 amp
Jets total: 18
Stainless Steel Jets
LED Lighting
Excel-X™
Freeze Protection
Copper Lined Vital Energy Insulation System
Premier Styled Cover
Safety Entry Steps