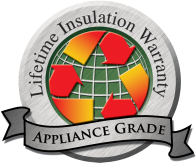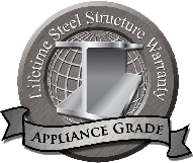 6 people
£10,995.00
211 x 211 x 96.5 cm
This 6 seater hot tub punches above it's weight in terms of what's included for the price paid. The Chateau is packed full of features, from the built in Wi-Fi which allows you to control your hot tub from the Vita Spa App (ideal if you are away for periods of time) to the state of the art touch screen topside controls, this hot tub has everything but the kitchen sink, and all for under £11k.
One of the most popular models in the top of the range 700 series, the Chateau can create a soothing and tranquil setting for you to escape to, or an ideal place to socialise with friends and family. 48 stainless steel water jets and 10 champagne air jets will pamper and soothe every muscle of your body. The spacious layout allows plenty of room for 6, combine this with the MP3 player with built in speakers and subwoofer and you've got a fantastic place for a party! Plus if you're feeling a bit worse for wear the next day, the Chateau boasts the famous Vita Spa wave jet lounge seat for a top to toe therapeutic massage.
Visit our Kent showroom to experience the outstanding quality for yourself.
Key Features
Air Venturi
Copper lined Northern Exposure Insulation
Wifi Connectivity and Control
Trevi Fountains with LED Backlighting
MP3 Stereo System with Bluetooth
Subwoofer
Topside Music Controls
Duramaax Cabinet
Steel Frame
55 Stainless Steel Jets
Aqua Glow Lighting
4 Pumps
Touchscreen Controls
Ozone Water Management System
Full Hot Tub Specifications
Size (LxWxH): 211cm x 211cm x 96.5cm
Weight (empty/full): 424kg /1,590kg
Litres: 1,165
Pump 1 – 4.8Hp, 240V, 2Speed
Pump 2 – 4.8hp, 240v, 1speed
Air Blower 1.5Hp, 240V, 1Speed
Circulation Pump
Voltage/Amps: 230V / 32 amp
Jets total: 55
LED Trevi Fountain
Wifi
Stainless Steel Jets
AquaGlo™ LED Lighting
Excel-X™ (Simulated Wood) Durable Cabinet
24-Hour Filtration
Freeze Protection
Vital Energy Insulation System
Perma-Shield™ Bottom Pan
Premier Styled Cover
Ozone Water Management
Deluxe Feature Topside Controls
MP3 Music with Bluetooth
150 Watt Subwoofer